dormer loft conversion wandsworth
dormer loft conversion wandsworth
- case study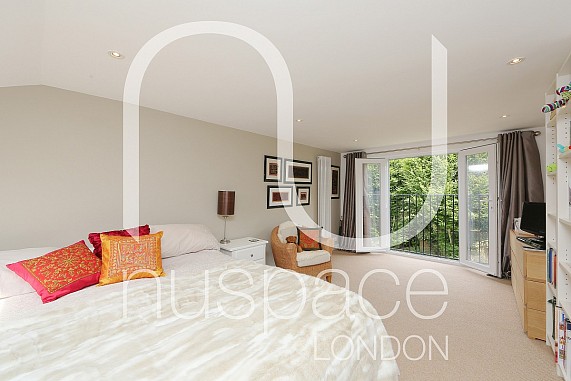 When Alex and Adrian discovered they were expecting their first child, they realized they needed additional space quickly before the newborn arrived. Alex pretty well knew what she wanted as she works in the building industry and their aim was to make an open plan master bedroom that was as light and airy as possible. 
Due to the fact that their property was a relative new build (1970's) the ceilings in the loft were quite low and so needed to be specially lowered. This was not as bad as it sounds as it was done in around a week and they were able to be back in their bedroom with a new ceiling quite quickly. Some wardrobes downstairs had to be altered to allow for the room but this was done later.
The loft bedroom was then opened up to the view by putting in a very wide Juliet balcony with fixed side panels. In the bedroom we used a vertical radiator to save some valuable wall space, which fitted in well next to the large doors. In the bathroom we did a low profile shower tray with double sink, so there was no more taking turns to brush teeth. We also fitted wardrobes into the eaves in the master bedroom which additionally helped to save space. 
While onsite we also remodeling the bathroom on the first floor and on the staircase we agreed to go for a huge roof window to flood the stairs with natural light. 
Alex and Adrian were very happy with the end result and are now able to share it with their new born child.