velux loft conversion surrey
velux loft conversion surrey
- case study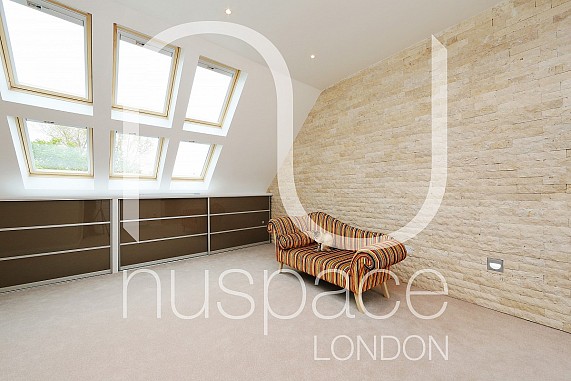 Steve and his wife were lucky enough to have a 6m roof space which is an extremely good loft height for London and they wanted to create a master bedroom with a 'Wow Factor'.
Steve told us they had contacted several companies and tried to weed through the different forms of quotations and found that ours was by far the most professional and clearly laid out. They also got on very well with our designer when he visited their home and were pleased when he produced full visuals in both 2 and 3D as they enabled them to clearly picture the space they would be getting. Steve told us that our designer also came up with some really great ideas with regards to the layout of the bathroom and suggested they set the bath into the eaves whereas the other companies didn't seem too interested in a non standard layout or designer finishes, and appeared to want to give them their version of a loft conversion without allowing them to put their stamp on it.
Although we did not provide the cheapest quote, Steve apparently decided to go with us anyway as he thought we were by far and away the company he felt understood their design driven brief, and were the company he and his wife thought would do the best job, to time and to budget. Steve also said they were weary that some of the cheaper, non-inclusive quotes could go up once the project started!
nuspace and the build team also came up with the idea to board up an extra storage floor, which meant none of the 6m loft height was wasted and we are able to create a fully insulated and usable area which you can almost stand in. According to Steve, some of the other companies didn't want to insulate this area, which would have meant it became a dead space for them and no good for storage of anything.
Steve said our build team 'was absolutely fantastic to work with as nothing phased them and nothing was too much trouble. Our Foremen was a master of all trades and gave us a great deal of confidence in the team especially as we were working the project from a base plan with some ideas/designs being developed along the way.'
Now his bedroom with 6 openable velux windows and stunning bathroom is an  amazing place to get away from it all and has definitely created the 'wow factor' they wanted to achieve.