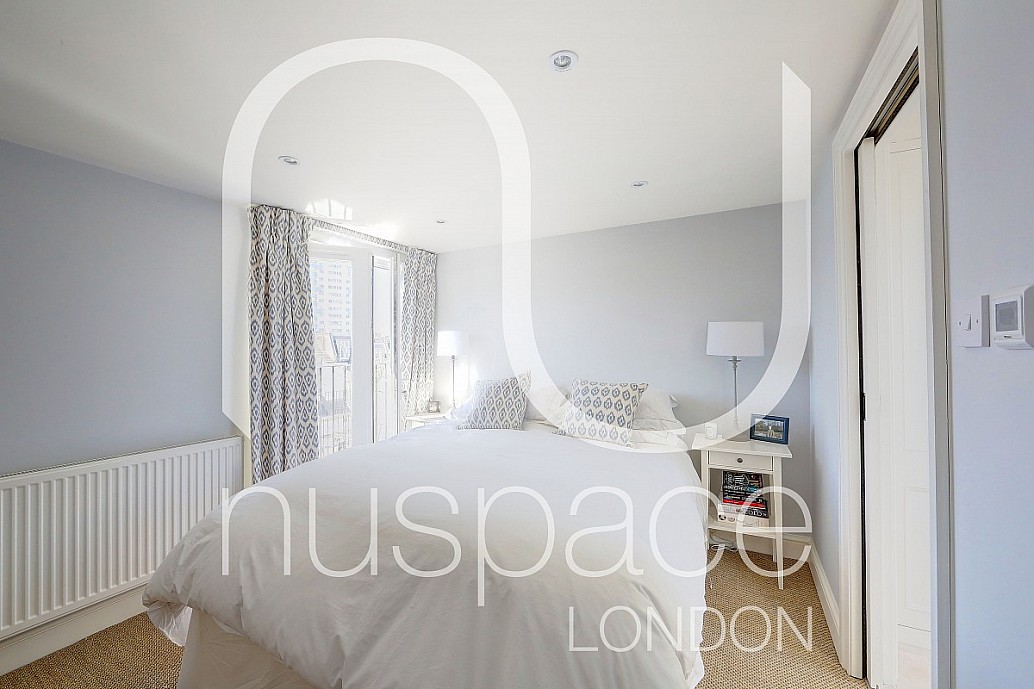 L-shaped dormer loft conversion in Hammersmith & Fulham to create two rooms and a bathroom
After completing a loft conversion in West London for this client's friend, nuspace got a call from the client to help them realise the full potential of their terraced property in the Sands End area of Fulham. 'We had a very good relationship with the client,' explains Graham Chappell, managing director of London loft conversion company nuspace,  'we actually ended up doing about 5 or 6 loft conversions for this particular group of friends in Fulham, Tooting, Wandsworth and Brixton,' he adds.
The project was completed 18 months ago and took about 8-10 weeks in total. The planning permission in Hammersmith & Fulham was a very straightforward process as the property already had a two-storey back addition, and other people on the street had had the same works done. Everything ran smoothly throughout the project as well, because the clients had given a very detailed brief and because nuspace have so much experience with loft conversions and building regulations in Fulham. 'They really knew what they wanted,' says Graham, 'and had obviously thought a lot about it before we got involved, which meant that the project could progress and be built quickly, because all of the decisions had already been made.'
Graham and his team of loft conversion architects added an l-shaped dormer loft conversion to create a new en suite bedroom and a separate study. They also moved a bathroom on the first floor of the property, from the middle to the front of the property to make the layout work better for the client. Rather than go for one bedroom and one bathroom in the loft, the client wanted to get maximum use out of the spaces and opted for two rooms instead. In doing so, they gained a study as well as an en suite. By placing the bathroom in the eaves, both rooms were able to have full-height ceilings to make them feel large and open.
The office feels light and airy thanks to double French doors and an additional window, which also provide a beautiful view out onto the garden. When necessary it can also fit a double bed to function as a guest bedroom, so is a very flexible and functional use of space. Green on the walls and carpet underfoot keep it feeling homely and warm.
'The clients decided to go for a much bigger bathroom than they'd normally get with a loft conversion,' says Graham, 'that was an important part of their brief,' he adds. They wanted to be able to have both a bathtub and a separate shower in their loft conversion bathroom. 'The downside is that the other rooms had to be a bit smaller, but they've gained a rather special bathroom,' he says. Two velux windows keep the space feeling spacious, despite being in the eaves, and by cleverly tucking the bathtub in the eaves the clients were able to have both the tub and shower that they wanted. Stone tiles make the space feel luxurious, and spotlights provide more than enough light in the evenings. The skylights are so positioned that one can have a lovely view of the sky whilst bathing.
By enlisting Graham and his team of loft conversion architects to establish the most efficient use of space, the client gained an additional en suite bedroom with a separate study to give them a rather substantial Victorian terrace the Sands End area of Hammersmith & Fulham.