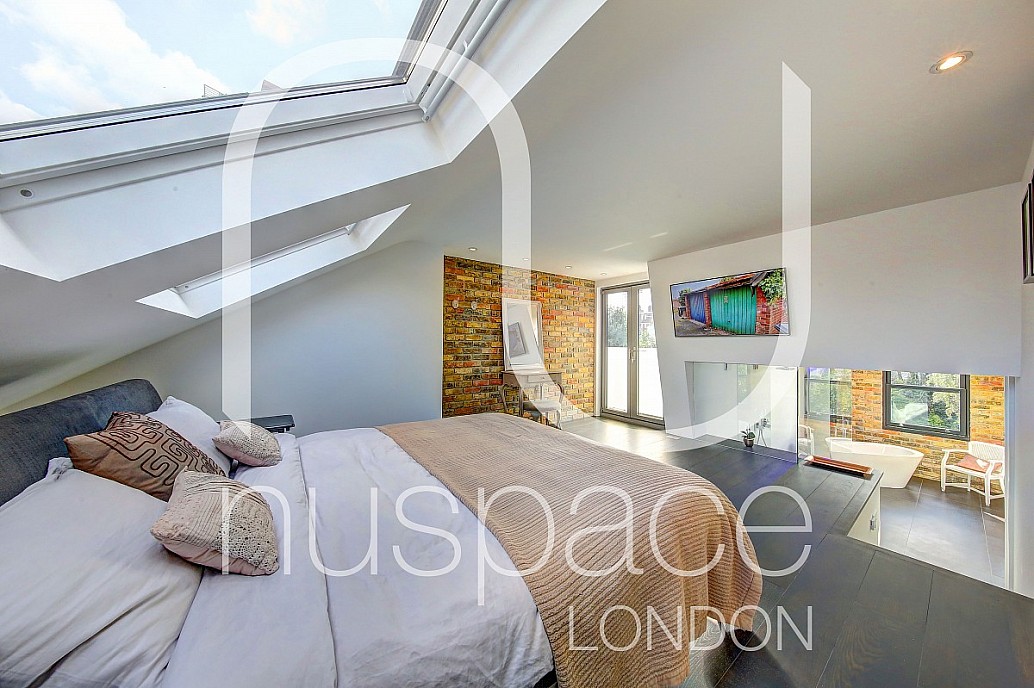 A beginner's guide to loft conversions: what you need to know
Loft conversions have been popular throughout Britain's cities, towns and villages for a while now. It's a great way to increase the internal footprint of your home, particularly in London where families are generally bursting at the seams of their existing properties. 'If families live in a good area in terms of location and local schools and they don't want to move, converting their loft is a great way to get more space without having to go through the hassle and expense of moving, which can be particularly high with things like stamp duty' says Graham Chappell, director of London loft conversion company nuspace.
 Despite all the known benefits, commencing a loft conversion can be a rather daunting task. In this article, Graham breaks down the process of a loft conversion and tells you what you need to know if you're considering one.
 1.    Do I need planning permission?
'You can do a loft conversion in London under what's called permitted development, which allows you to build up to 40 or 50 cubic metres of additional volume on top of your existing property,' says Graham.  'However, if you live in a conservation area or in a flat, permitted development rights are removed and you will have to seek planning permission,' he adds.
2.    What are the rules of permitted development?
'There are 3 main rules for permitted development since the regulations changed in 2008,' says Graham. '1) You cannot build more than the cubic volume allowance for your area. 2) You cannot build higher than the existing ridgeline. 3) You have to set the dormer back from the existing gutter line,' he explains. 'As long as you meet those three rules you can go ahead and build,' he adds, 'the intention was to relieve pressure on planning regulations, but we always recommend you apply for a Certificate of Lawful Development from your local council by sending them full plans to ensure they agree that it's under permitted development.'
3.    What's a conservation area and how do I find out if my property is in one?
'A conservation area is an area defined by the local borough as an area of interest, so they want to have more control over the look and feel of an area,' explains Graham. 'You can go onto your local borough website and check. There's a readily available map, just type something like "Hammersmith & Fulham conservation area map".
4.    If I'm in a conservation area does that mean I can't convert my loft?
'No,' says Graham, 'it doesn't preclude you from doing a loft conversion. You would just have to get planning approval, and may be restricted by certain things.'
5.    What am I allowed to do if I have planning permission?
'Under planning it varies from borough to borough and even street to street,' says Graham. 'Most London boroughs will allow you to build out over the pain part of the house and over the back addition, and some will even let you do a roof terrace,' he explains.
6.    How do I get planning approval?
'We offer a full service from plans through to completion, and take care of everything from day one so you don't have to,' says Graham, 'we have seven RIBA architects in-house so we can take the stress and hassle out of the planning process.'
7.    What are building regulations and how do I get building regulations approval?
'Building regulations are a way that the local council controls the quality of the build. They cover things like health & safety, accessibility and other such things,' says Graham. 'During the build a qualified authority will be checking the build to make sure it adheres to all of the standards,' he adds. 'We take care of all of that, and will serve a notice to the local borough to advise them that we're starting works and we'll meet with them throughout the process and at the end will provide you with a Building Control Completion Certificate. That's the key document you need if you sell the property, together with the planning approval.'
8.    What is a Party Wall Agreement (PWA) and do I need one?
'Unless you live in a detached property you will need a PWA. It's a document that the neighbours sign that documents the quality and condition of the existing condition, so if anything goes wrong later on you know whether it was the fault of the conversion,' explains Graham. 'It gives protection to both parties. In it's basic form it can be downloaded from the Internet and signed, or if inspections are required it will go through a chartered surveyor who will do a full condition report and PWA. We have our own in house surveyor to make the process smooth,' adds the expert.
9.    How long will a loft conversion take and how disruptive will it be?
'A typical loft conversion takes 6-8 weeks, depending on the size and specification. A larger one can take 10-12 weeks,' says Graham.  'People are often impressed by how efficient they are. It doesn't cause too much disruption because it's above the ceiling joists, so there's a natural protection between the dust and noise,' he adds. 'Don't expect it to be a pristine house, but it can definitely be lived in and we always delay the staircase installation until the very end so the dust is limited.'
10. How much does a loft conversion cost?
'Prices start from £35,000 including VAT for a full service without any final finishes. It goes upwards from there depending on the size and specification that the client wants,' says Graham. 'We have some clients spending up to £200,000 for a really high end conversion, but that's quite rare,' he adds.
11. How much value does a loft conversion add?
'That really depends on the area,' says Graham, 'in southwest London it might add around £1,000 per sq ft, and a loft can be about 350 sq ft. We just finished one in Fulham that would have added in excess of £400,000 to the original value of the property, so it really is worth the investment,' he adds.