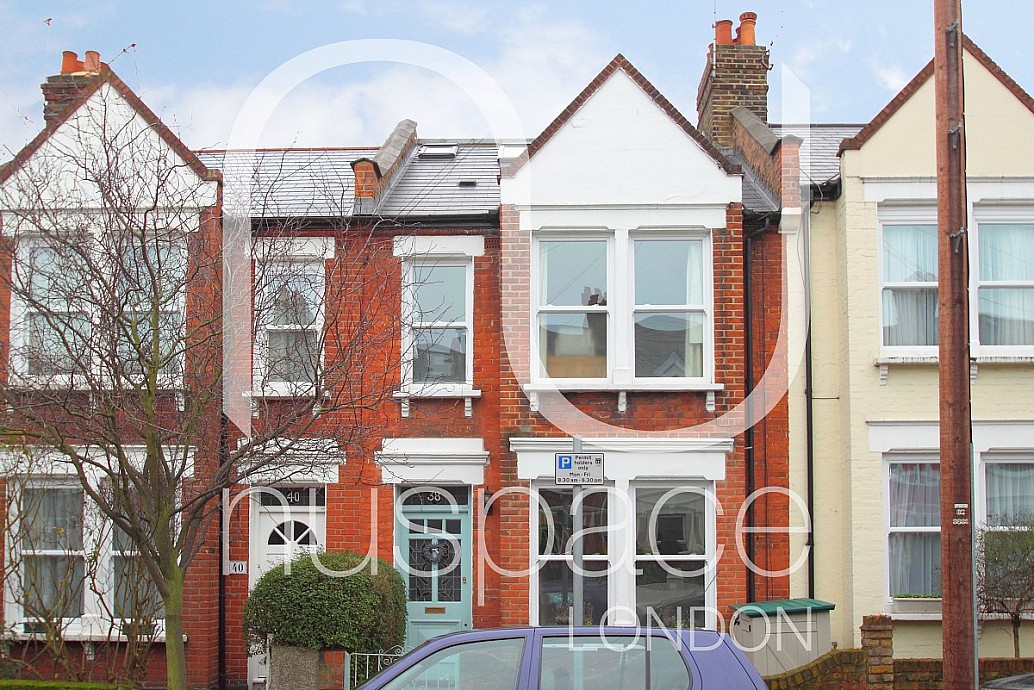 Mansard loft conversion in merton to create a soothing bedroom with ensuite bathroom and juliette balcony
The owner of this terraced property in Merton, a professional woman, wanted to create a soothing space just for herself up in the eaves of her home. The property is located in a great spot in Merton, very close to the railway station, so transport into central London is a breeze. The client's brief for her Mansard loft conversion in Merton was to create something calming, with plenty of storage that was light and airy.  
Of particular importance was to have a bedroom with dual aspect windows, so she'd have good natural light throughout the day, even on grey days. She enlisted the services of London loft specialists nuspace to help her realise her dream. With over ten years of experience in the loft conversion industry, they provided a sleek and professional service that took just over 8 weeks to complete. On top of dealing with all of the contractors, nuspace also took care of all of the planning permission and building regulation certificates in Merton, meaning all the client had to do was tell them what she wanted.
The mansard loft conversion made excellent use of space to provide ample storage for the client. By placing built in storage in the eaves, she gained lots of drawer and hanging space. The built-in wardrobes also keep the wall finishing flush with the door to keep the lines consistent, 'this makes it feel calming and well designed,' explains Graham, director of London loft conversion company nuspace.
As requested, nuspace delivered a calming and serene loft with plenty of light coming in from the double velux windows and Juliette balcony. Two double doors into the eaves make use of every inch of storage space. A grey colour scheme keeps the space serene, and the fluffy carpet adds a touch of luxury. The furniture adds a French country shabby chic feel into the mix to give a beautiful balance of modern and traditional.
The bathroom door projects slightly into the bedroom, to give it that little extra room to manoeuvre. The colour scheme is the same as the bedroom to create a master suite that flows nicely. Mosaic tiles in the centre of the shower and above the sink add visual interest, and the old fashioned Victorian loo is another nice little touch.
The mansard loft conversion in Merton gave the client a self-contained bedroom with en suite, which she now uses as her master suite. She had already extended the property out the back, and by converting the loft she has created a much more substantial home for herself in London. If you are interested in converting your loft, contact nuspace for a free consultation on 020 3405 3480.